Client: David Clulow
Location: London, UK
For several years, David Clulow (founded in 1962), has been commissioning Robles Project Factory to manufacture and install its shops located in Europe. It has built a strong reputation for providing the highest level of optical care and service, and its shops are designed to reflect the high quality of its products and services, as well as providing a relaxed and elegant ambience. Luxury and functionality are combined through customised solutions with high quality and noble materials that characterise our identity.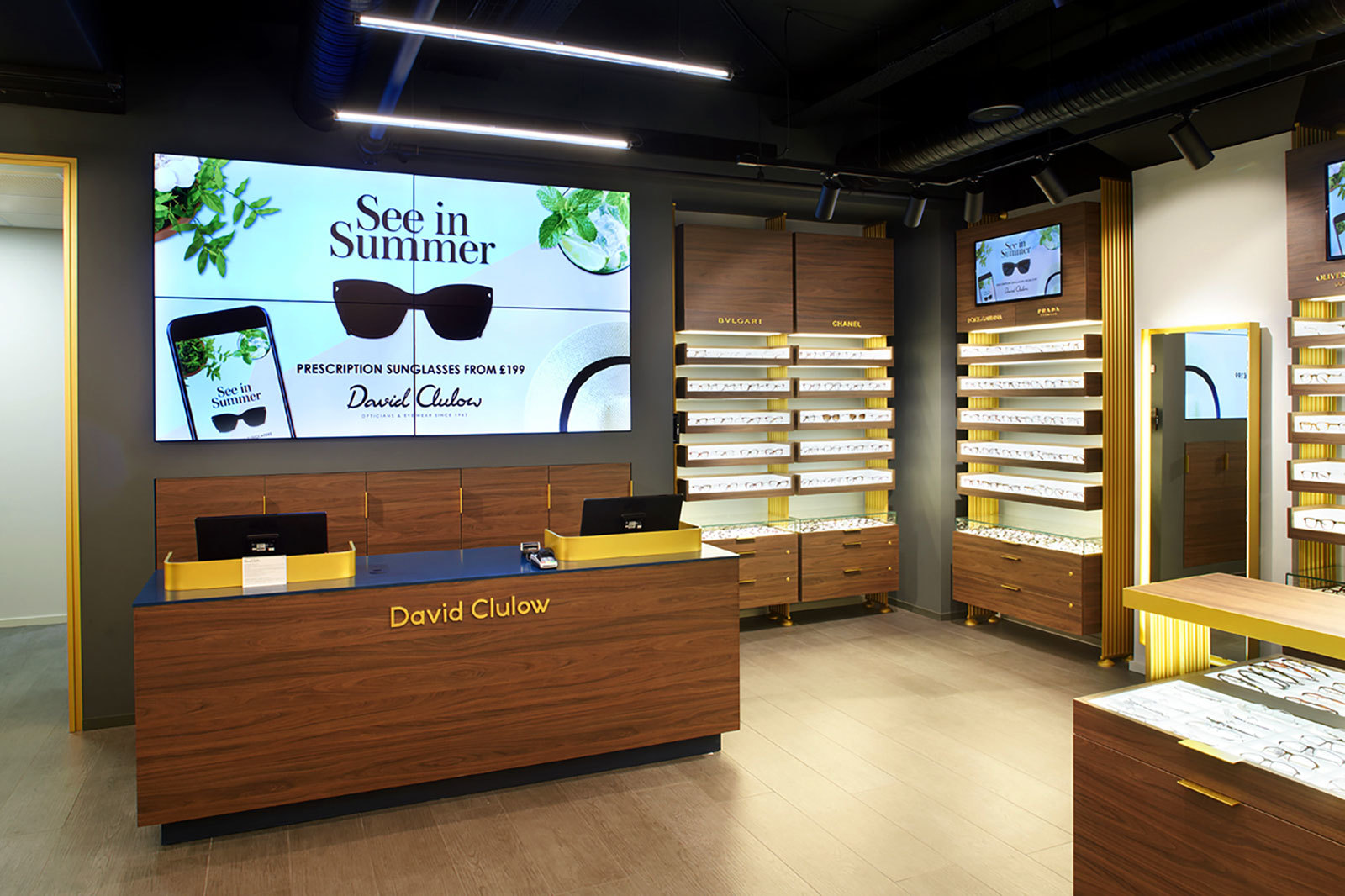 This project is an example of the exclusive solutions we offer. Created from a combination of colours, materials and unique textures in order to offer an integral concept.