Client: Mon Parnasse
Location: Madrid, Spain
Mon Parnasse is a new concept in floristry, an enveloping space with optical effects, perspectives and the creation of scenographies; its aim is to make buying flowers and plants easy, fun and accessible to everyone. The façades of their shops are decorated with flowers, which encourages people to enter and get to know this new concept. Inside their shops, we find an enveloping space thanks to the aromas and the furniture present in the shop, such as the perforated modules in compact phenolic, or the shelves and bars to place the plants.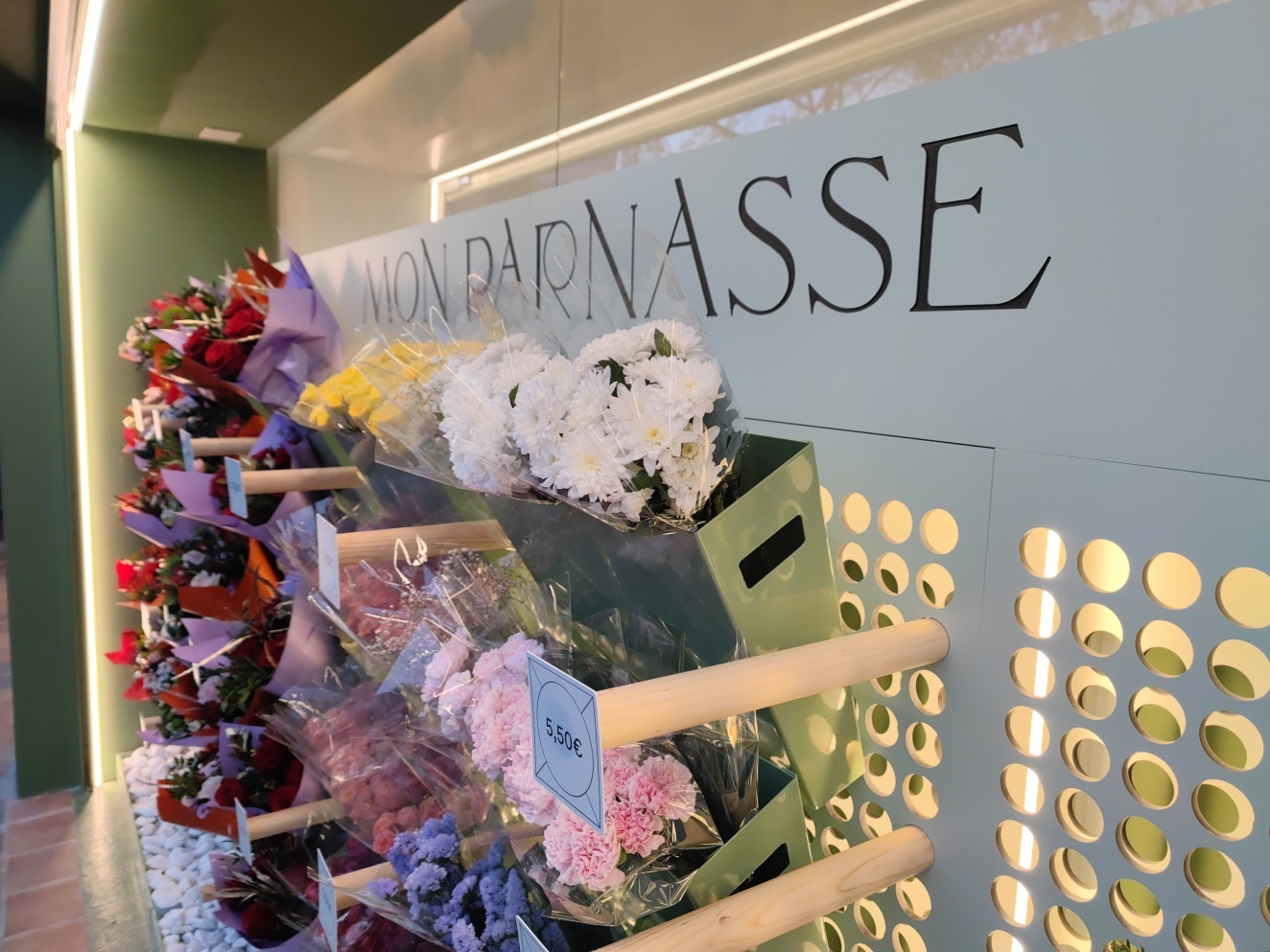 The versatility of the backlit furniture, as well as the indirectly lit ceilings and walls and the combination of mirrors, make Mon Parnasse flower shops open and warm spaces.